Recommended by the world barista champion! From UK, Manual Espresso Maker / 2 colors
Silver 26,700 yen
Black 28,500 yen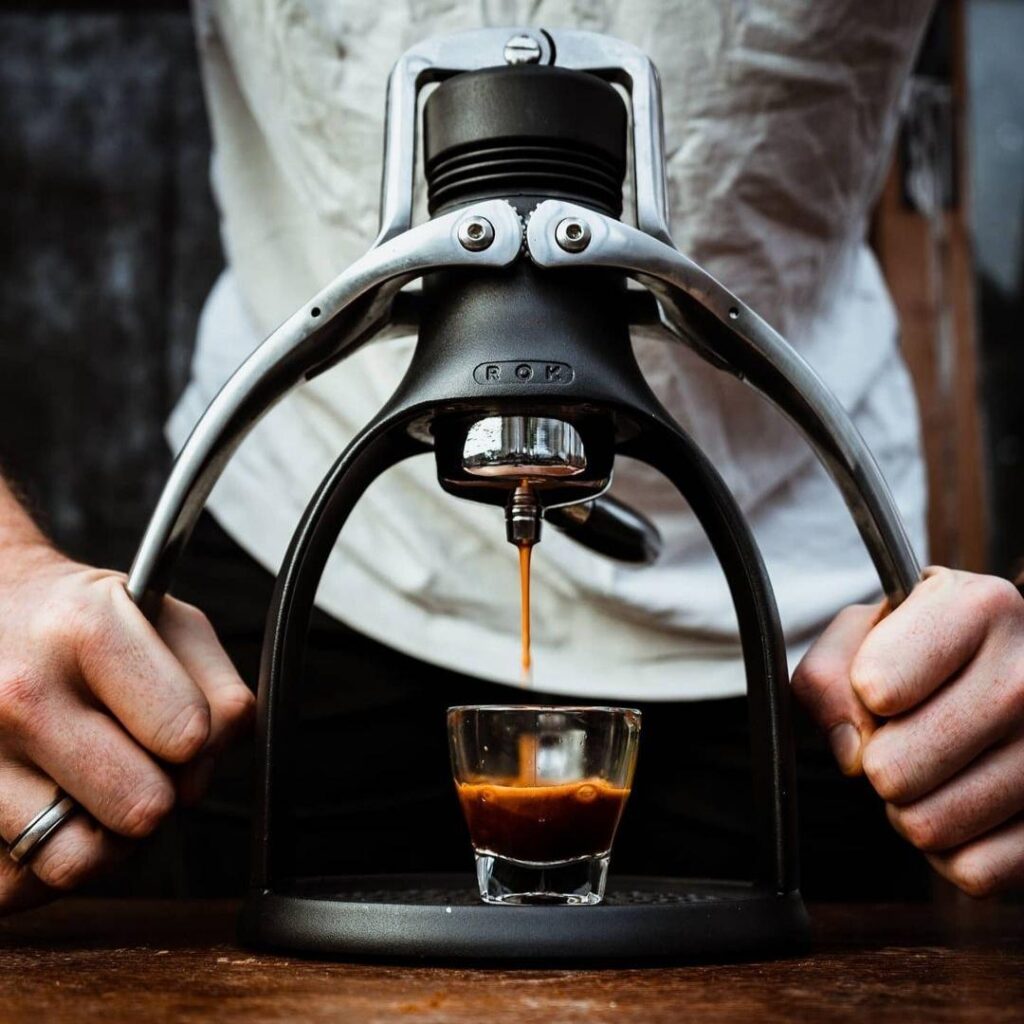 Featured
Enjoy a cup of espresso "anytime, anywhere" without the need for a power supply!
High-quality metallic silver and black matte finish
Ideal for camping and outdoor activities
Enjoy barista-style espresso in just a few steps! Simple design with integrated parts
Enjoy espresso, cappuccino, latte, americano, and many other styles of coffee!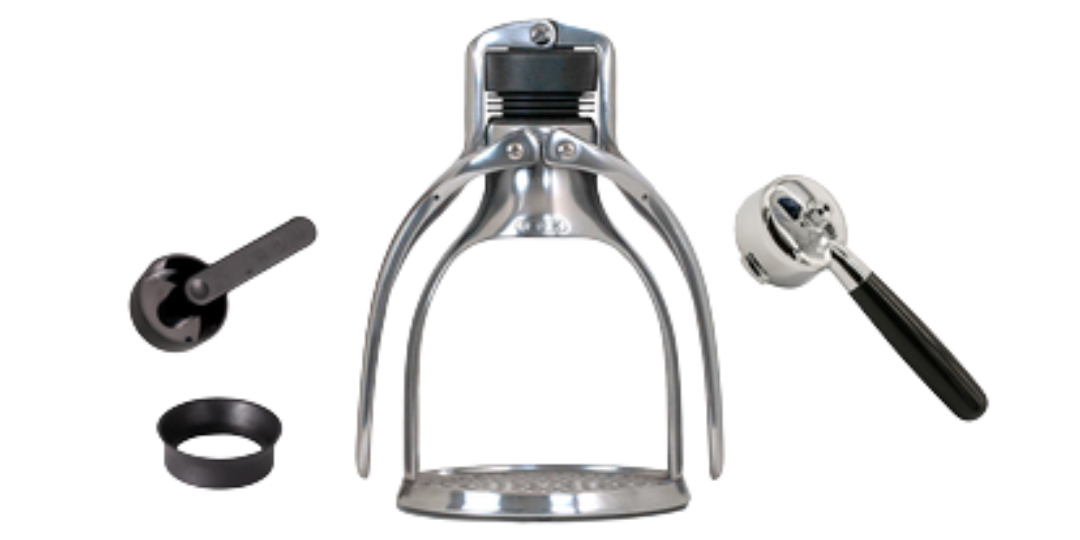 Espresso GC
Portafilter (Single spout)
Spoon (Tamper)
Double spout
Dosing funnel
Specific
Size:220×130×290 mm
Weight:1.74 kg
Material:Aluminum die-casting / Glass composite resin / Stainless steel
Maintenance
(1) Discard the powder from the portafilter and wash it.
(2) Wipe off the silicone of the extraction port.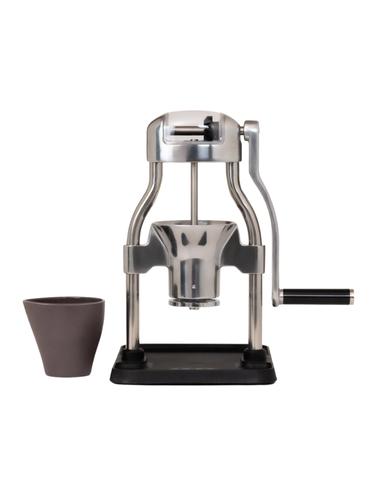 Even the world barista champion is impressed! High grade Manual Coffee Grinder
30,000 yen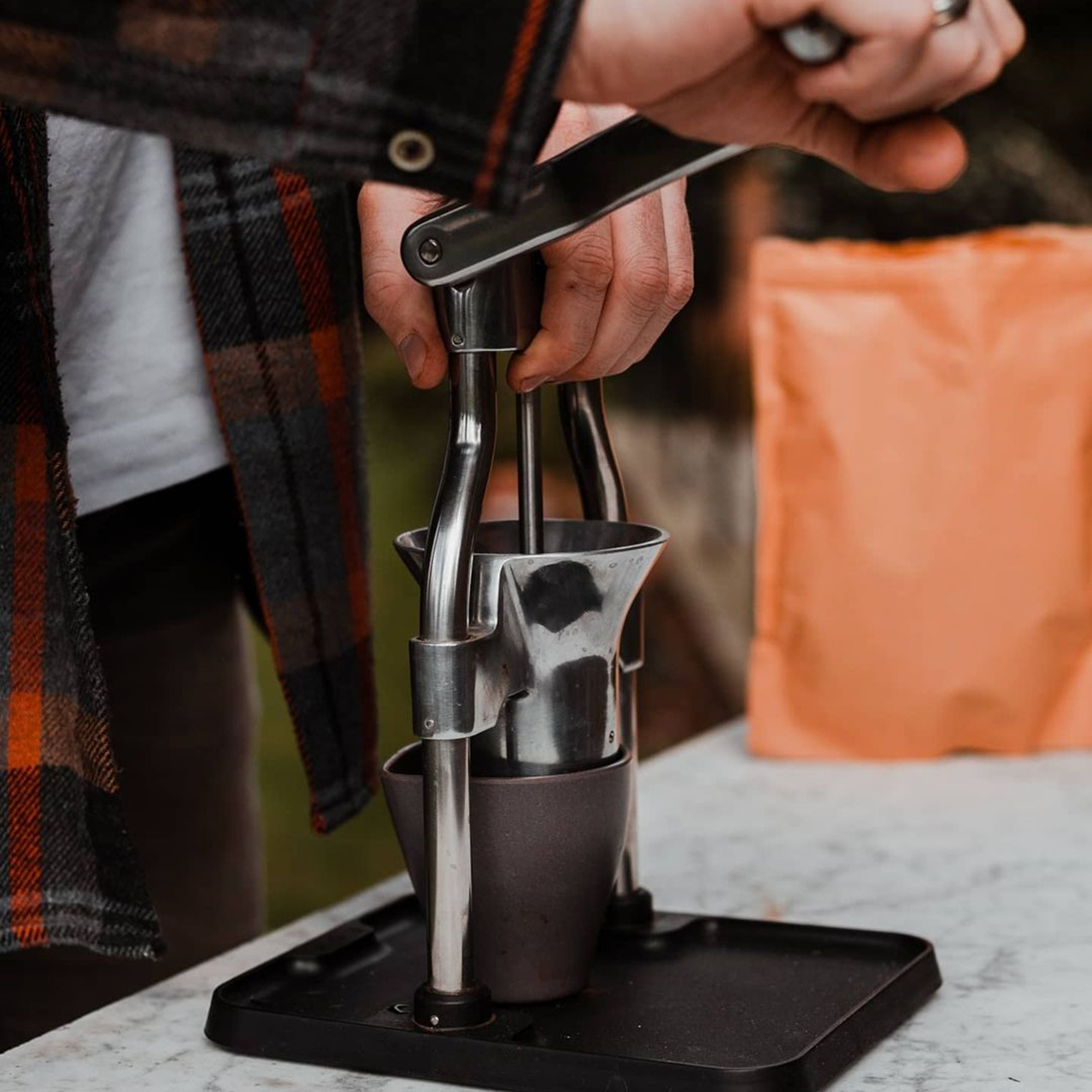 Featured
High-grade, long-life blade and double bearing construction for crisp, smooth grinding!
Accurate grain size adjustment by every 0.058mm.
Easy to operate with a turn of a dial to find your favorite taste!
Vertical rotation, long handle, and stationary type grinder make it possible to enjoy the grinding time!
Specific
Size: 252×210×290 mm mm
Weight:1.52 kg
Material:
[Body] Aluminum die-casting / Stainless steel / Glass composite resin
[Cup] Bamboo composite
Maintenance

[Daily care]
Clean the hopper, mill blade, and adjustment wheel with a coffee brush. (Toothbrushes and brushes can be substituted.)

[Cleaning of parts]
It is possible to disassemble the machine for cleaning. Please try this when you have time and energy to spare.
Easy to make fluffy milk
3,080 yen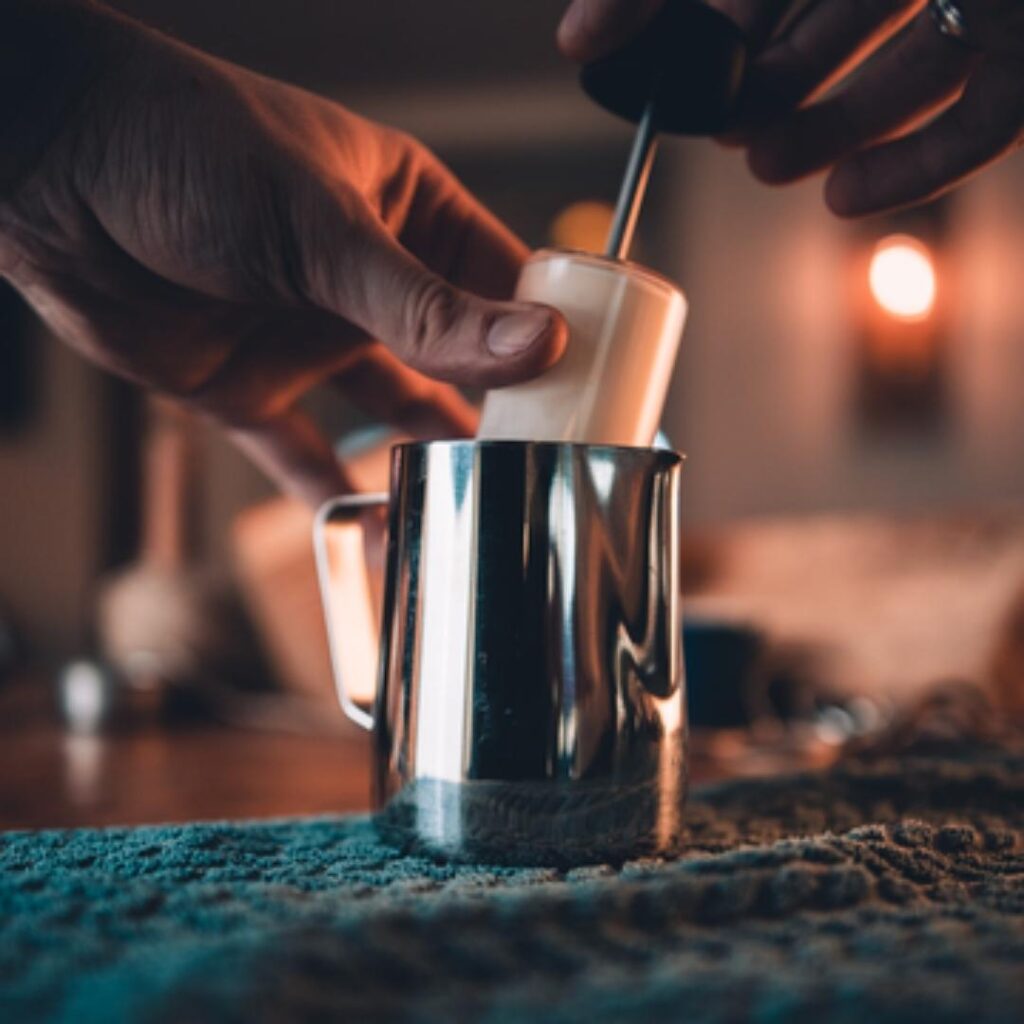 Featured
Pour to the espresso with foamed milk, you can enjoy café latte.
Specific
Size: H 157 mm, Φ 43 mm
Weight: 82 g
Heat Resistance Temperature: 100 ℃
Material: Eastman Tritan / Stainless steel / Polypropylene
How to use
Place it in warm milk and move the head up and down several dozen times.
Anyone can drip deliciously!
W Type Coffee Dripper
4,200 yen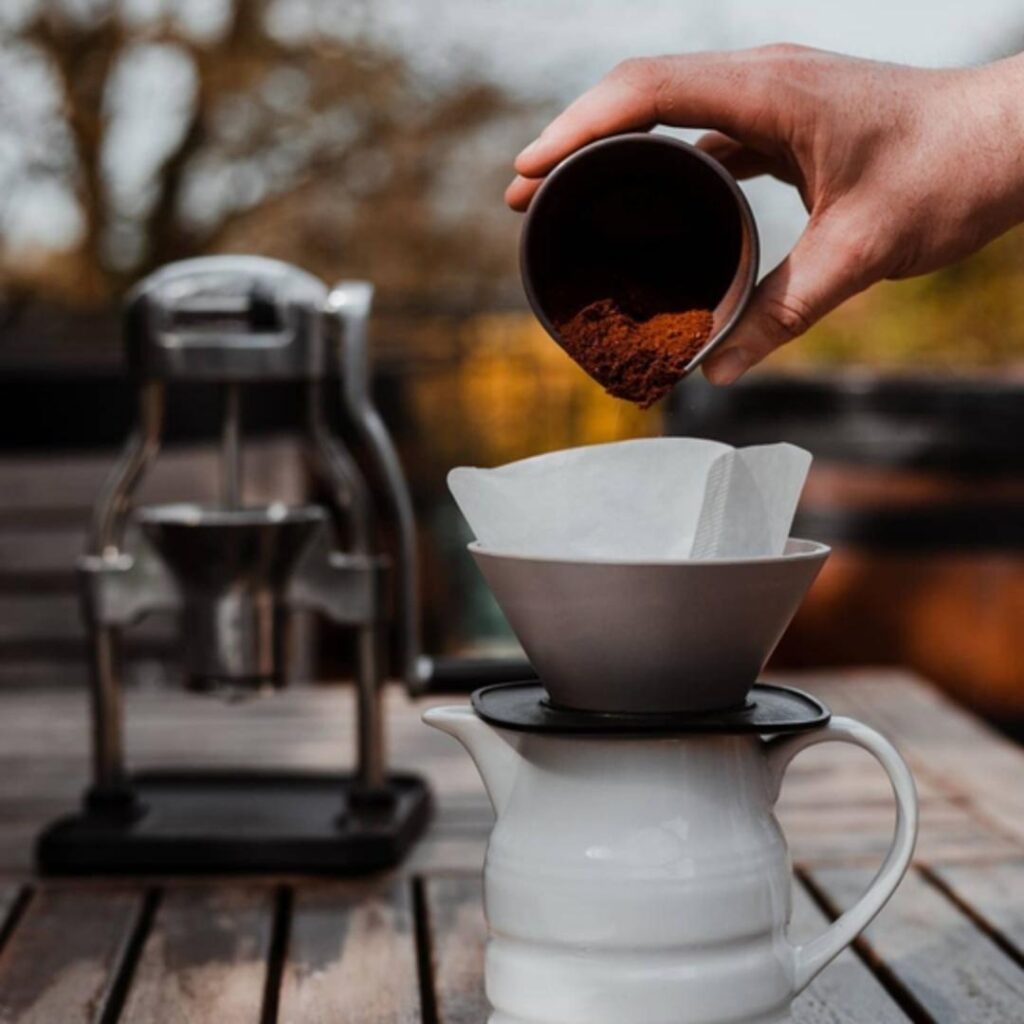 Featured
To brew a good cup of coffee, it is important to ensure that the ground coffee grounds and hot water come into contact with each other evenly and that the hot water permeates all of the grounds.

The W1 Filter is a W-shaped coffee dripper that reduces the pressure difference during extraction, allowing anyone to drip coffee with better taste. The W1 Filter is a W-shaped filter.

The W1 Filter can be used with a regular V-shaped paper filter.

Translated with www.DeepL.com/Translator (free version)
Specific
Size: 118 × 118 × 65 mm
Weight: 158 g
Materila: Bamboo composite/glass composite resin
* Includes 10 Hario 02 paper filters
(1) Set the W1 Filter on top of the cup.
(2) Push the tip of the V-shaped paper filter (such as 02 type for HARIO V60) with your finger.
(*The paper filter can also be placed correctly by aligning the tip of the paper filter with the tip of the dripper and pushing it into the dripper.)
(3) Place the paper filter in the dripper and align it with the cylindrical mold provided.